***My valve tester prototype is up for sale for A$300 plus postage. Only available to Australia. To purchase, contact me at my email address. First in, best dressed!!***
For quite some time I have been looking at developing a design for a diy valve/tube tester that is easy to build and uses readily available, low cost parts. A valve tester is an invaluable tool for those who wish to build and repair valve amplifiers.
Old vintage valve testers are available online, but most of them provide only a crude "go/no-go" result. They also fetch ridiculous prices for such simple tests. What is really needed is a tester that will measure a valve at true operating conditions.
In looking at a new valve tester design, I wanted it to provide these features:
1. Provide emission readings at the recommended databook operating conditions (Plate, Screen and Grid voltages)
2. Provide Gm or mutual conductance readings, directly or indirectly
3. Test valves for internal shorts
4. Test for "gassy" valves – valves whose internal vacuum has been compromised
5. Test a wide range of valves, from 12AX7s to KT88s and any other "receiving" class of valve
6. Be expandable with options to include heater/cathode leakage testing, other valve bases, different heater voltages, "life test" etc
I have recently completed the following tester design which does a great job of testing any valve/tube in the "receiving" class. Unlike the old "emission" testers of the past, this low cost tester provides a true test of a valve at valve databook conditions. In addition, it tests for shorts and "gassy" valves with the ability to measure the Gm or transconductance of a valve. It uses low cost, readily available parts and can be built for well under A$100.
Full design and constructional details can be downloaded by clicking on this link:
An inexpensive, easy to build diy valve tester
Here is the completed unit testing a KT88 valve: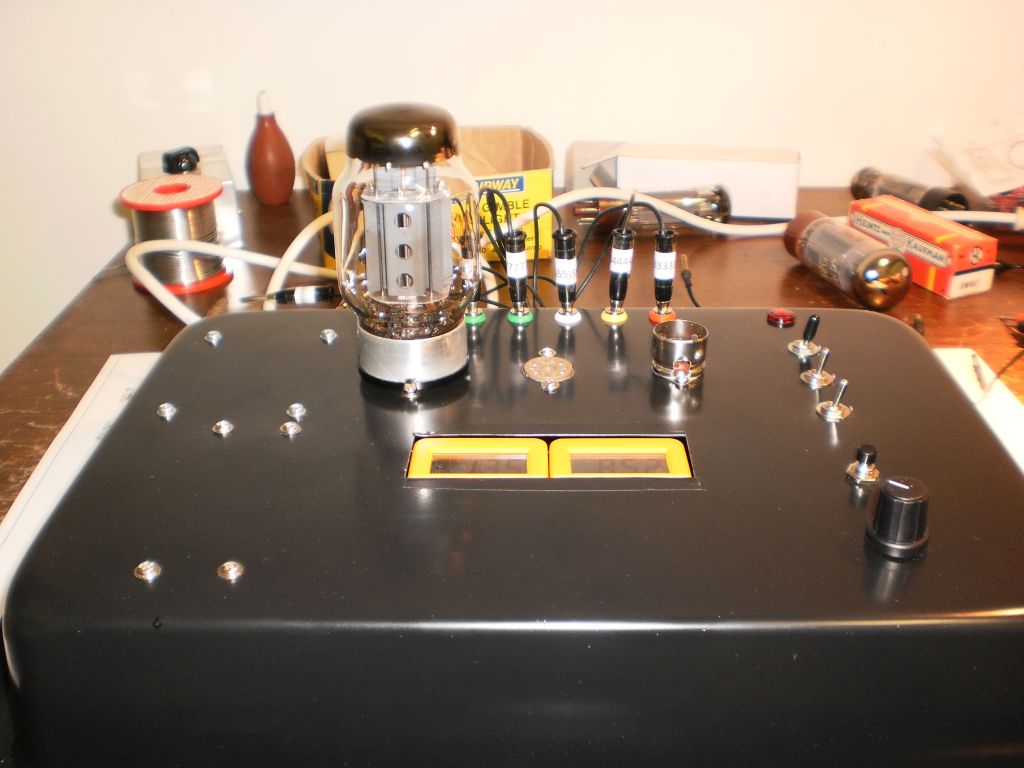 8/5/2019 Some photos of another finished tester from Rob in the UK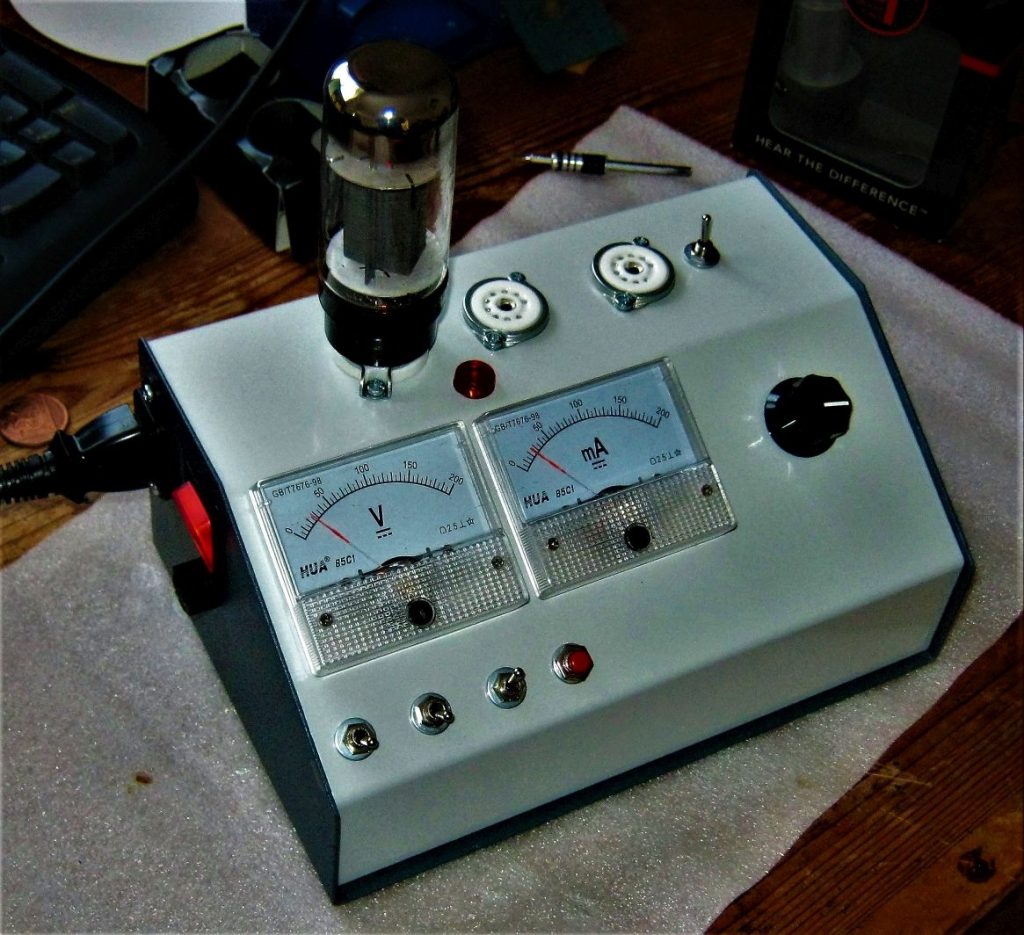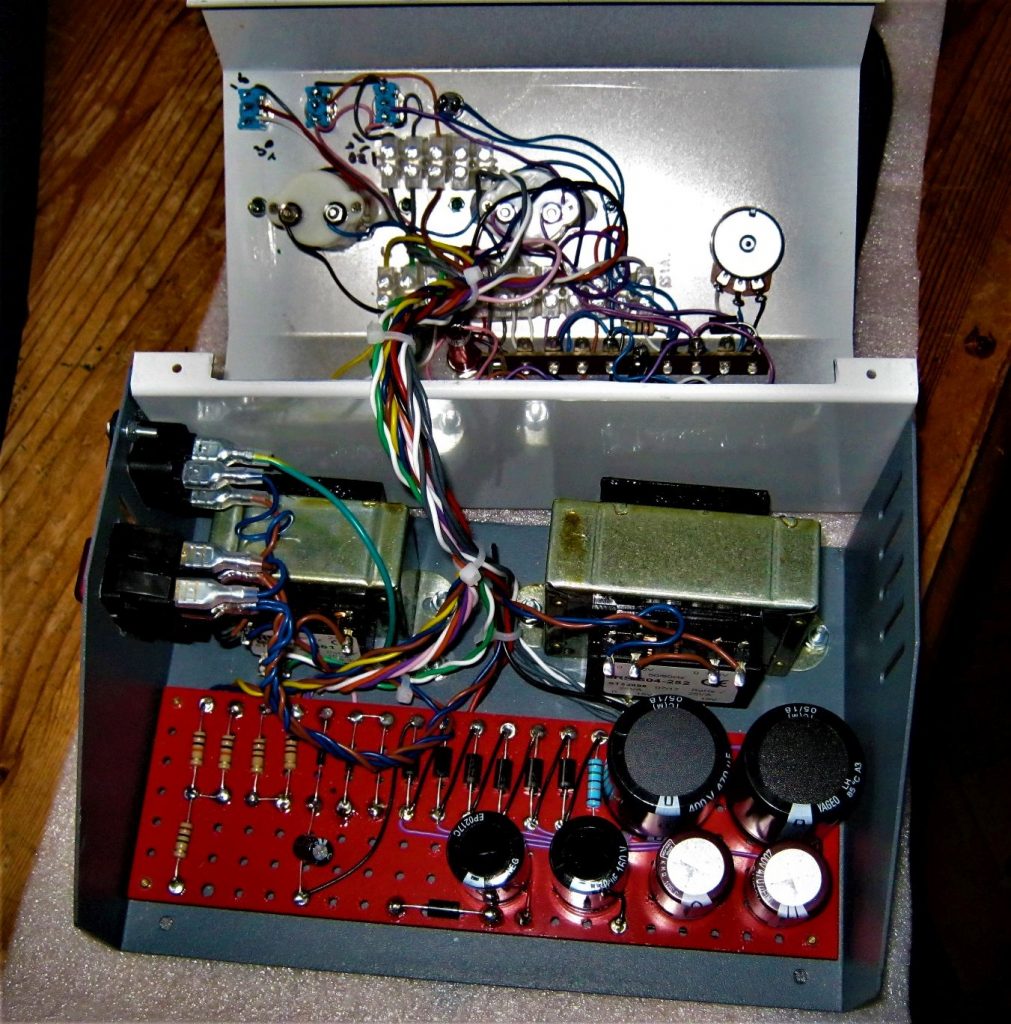 And another successful build from Johan: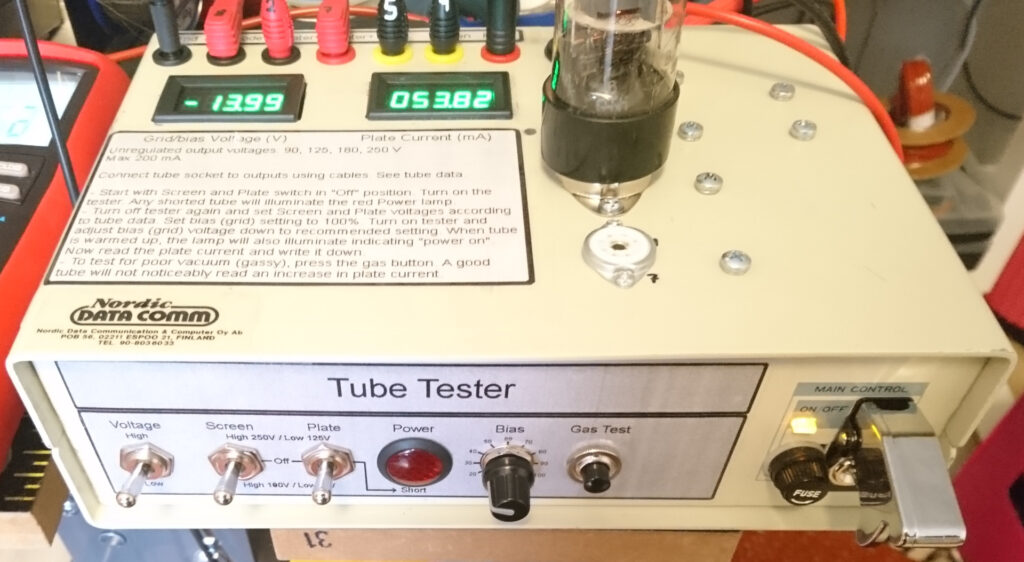 And another build by Chang