Update: due to the current Covid 19 scenario Amp Schools for 2020 have been postponed until next year.
Valve Heaven Amp School – a brilliant opportunity for hands-on mentoring while you build your own valve guitar amplifier. Amp School is led by the Lamington amp series designer Grant Wills and is designed for a beginner to amp building.
Course Cost: $500 which includes all parts to build your own 10W Lamington Lite valve amplifier!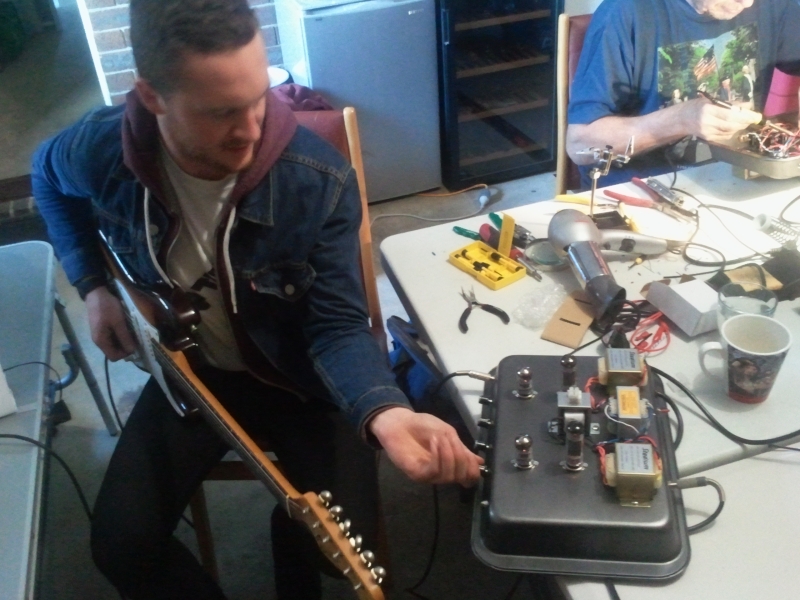 Next Valve Heaven Amp Schools:
Barossa, SA: May 2nd/3rd – positions available now! email me for more info at grant@valveheaven.com
Sydney, NSW: September 2020 – email me for more info!
Amp School On Demand: Choose a date that works for you!
In addition to our scheduled Amp Schools, we are now offering Amp School On Demand in the beautiful Barossa, SA. For a minimum of three students, we will schedule an Amp School in the Barossa Valley at a time that suits you. This is a great opportunity to gather a group of friends (and partners) together and head to this premium wine and food destination for an amazing getaway. Amp School On Demand can be scheduled on week days or weekends at a date to suit you. Explore the Barossa and all it has to offer and build your own valve amplifer!! To take up this opportunity, please email me. Accommodation and destination information available at Barossa.com
Registration: Valve Heaven Amp School places are strictly limited. To ensure your place in a specific Amp School, please email me to receive an application form.
About Amp School
There is no shortage of information in books and the internet about valve amplifiers, but this is no substitute for having a mentor who can give you hands on training in the skills involved in building valve technology. Interest in valve amplifiers continues to grow, but where do you go to get practical training in this fascinating field?
Valve Heaven Amp School was developed to pass on years of experience in valve technology to the next generation. This 2-day weekend training school is designed to provide you with valve amp theory combined with skills mentoring as you construct your own Lamington Lite valve guitar amplifier head. It's hard to describe the look on a new builder's face when they hear the amazing tone coming from an amplifier they have just constructed!
Some feedback from recent Amp School students:
"I attended this weekend, and it was simply awesome.
Learned a mountain about electric circuits, valves, electronics, and had an absolute ball. Great relaxed atmosphere, and perfect for a beginner like myself, or someone with much more microelectronic experience.
Cannot recommend the Amp School highly enough.
And I even ended up with a sweet working valve amp that I built myself !"
"Thanks Grant for a very enjoyable weekend building the Lamington Lite. I had a great time with a great bunch of likeminded people. The amp itself is remarkably great sounding and easily rates with the current batch of Boutique point to point amps as well as the vintage mainstays. Hooked it up to a 2 x 12 Mesa black shadow cabinet and it instantly has become my favourite clean amp. As I said at the course it represents an absolute bargain when you consider you walk out with a point to point wired amp. All the best for the future and thank you once again."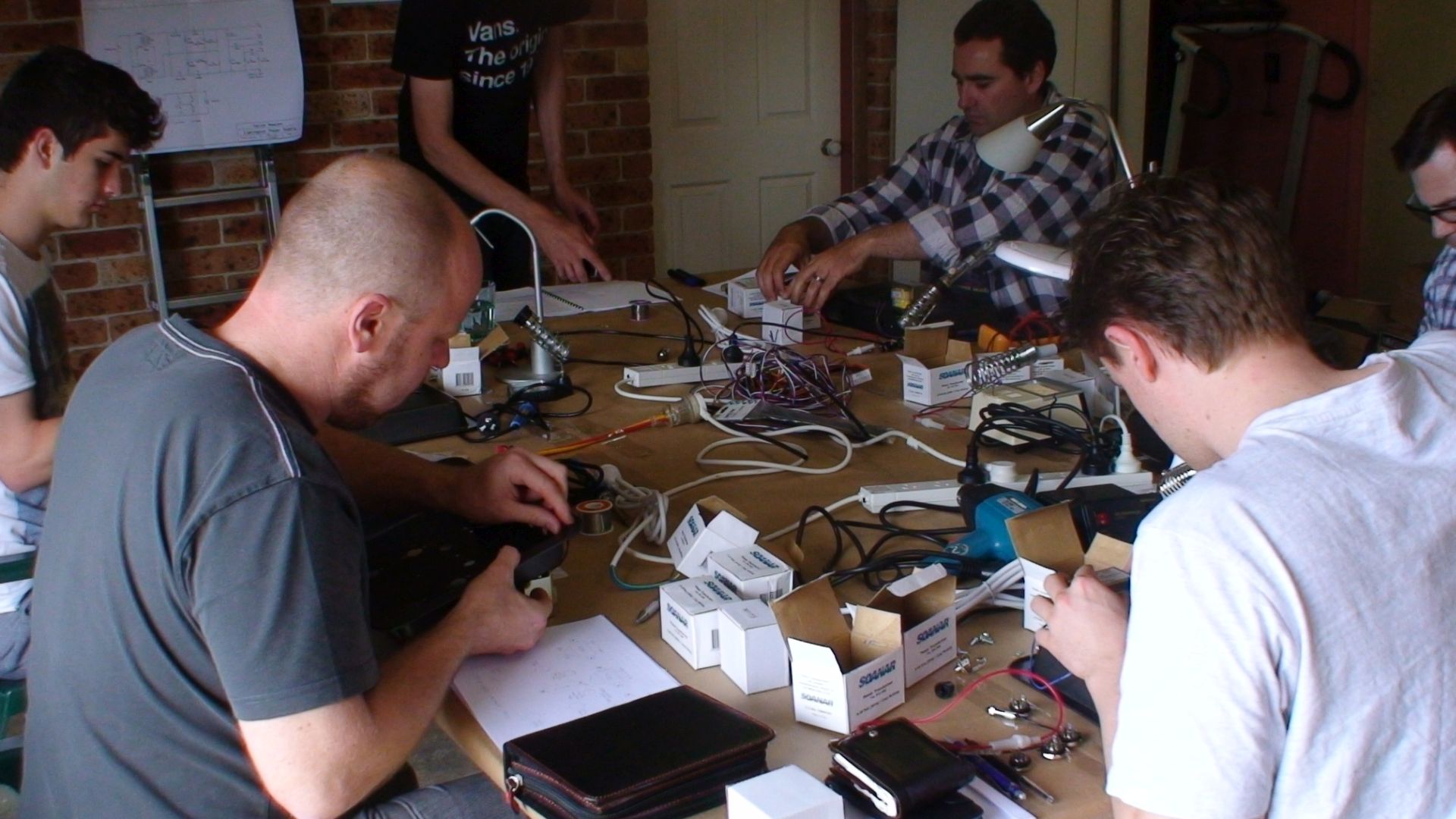 The School tuition cost of $500 includes all parts for the construction of the great sounding Valve Heaven Lamington Lite amp – a valve guitar amp which delivers chimey cleans and a big overdrive tone. The Lamington Lite amplifier was developed as an easy to build introduction to valve amplifiers and is not only easy to build for a beginner, but is a brilliant sounding amp that you will be proud to own and play through. Even if you have had no prior experience in electronics, Amp School provides you with all the support needed to build your own valve amp! Details on the Lamington Lite amp can be found HERE.
You will receive a good grounding in basic valve theory, coupled with a fantastic shared learning experience as you "learn by doing" during the construction of your own Lamington Lite valve amplifier.
Classes are strictly limited in size so that you receive personal attention and your learning is maximised.
Course details
Weekend Course Format
Saturday/Sunday, 9am – 5pm each day
Cost
$500 includes tuition and Valve Heaven Lamington Lite Amp Kit
Class Size
Limited to max 8 students per intake
Course Overview

Introduction to the Lamington Lite Amp
Mounting the Hardware
Valve and Component Theory
Power Supply Theory
Constructing the Power Supply
Amplifier Theory
Constructing the Output Stage
Constructing the Pre-amplifier
Testing & any fault finding

Registration
To express your interest in specific ValveHeaven Amp School date(s) and location(s), please email me and an application form and detailed course information for that intake will be sent to you.