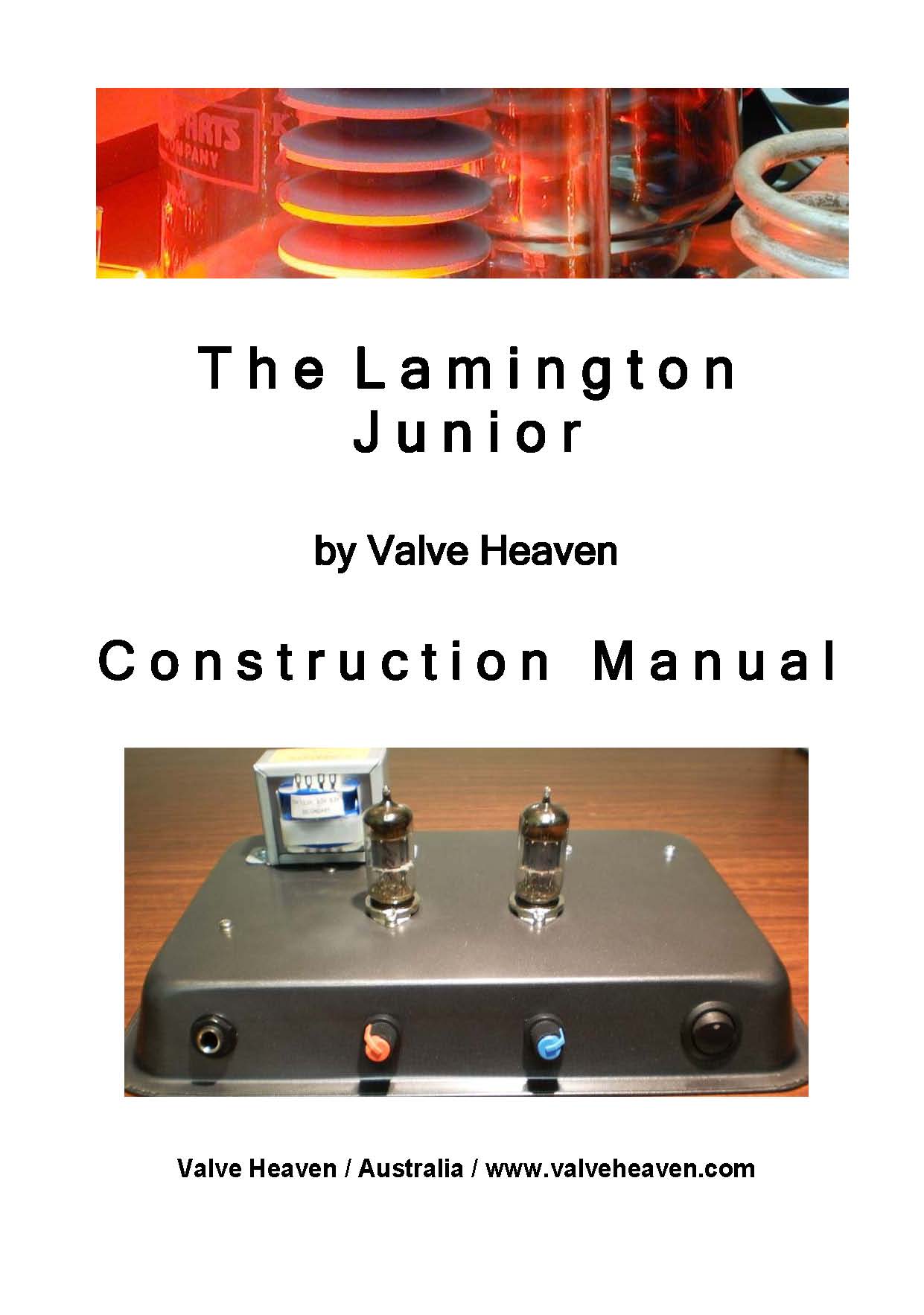 Build your own valve amplifier! The Lamington Junior 2W amp Construction Manual is now available for $49 plus post.         The Manual provides comprehensive "step by step" support for you to build your own 2W guitar amp . The Lamington Junior sounds great, with warm valve "chimey" cleans and a great overdrive tone and is powered by a plugpack, eliminating contact with the 240V mains.
The Construction manual is ideal for the person with the ability to source their own parts for the amp build.
Purchase your Lamington Junior Construction Manual for $49 plus $5 post
Would you like to build your own 2W  Lamington Junior guitar amplifier, and would appreciate a "step by step" guide that will assist you as you build your amp?
The Lamington Junior Construction manual walks you through each step in the process, from assembling all the parts to drilling the chassis and then on to the construction of the amp. In an easy to understand format, the manual covers all the information you need to build your amp successfully.
In addition, the Manual includes some modification ideas to further increase the tonal and power options of the Lamington Junior.
What's included?
Introduction to the Lamington Junior Amp design
Chassis drilling
Component selection
Parts list
Chassis drilling template
Safety guidelines
Step by step build notes
Layout diagrams
Circuit diagram
Resistor Colour codes
Some modification options.
Purchase your Lamington Junior Construction Manual for $49 plus $5 post