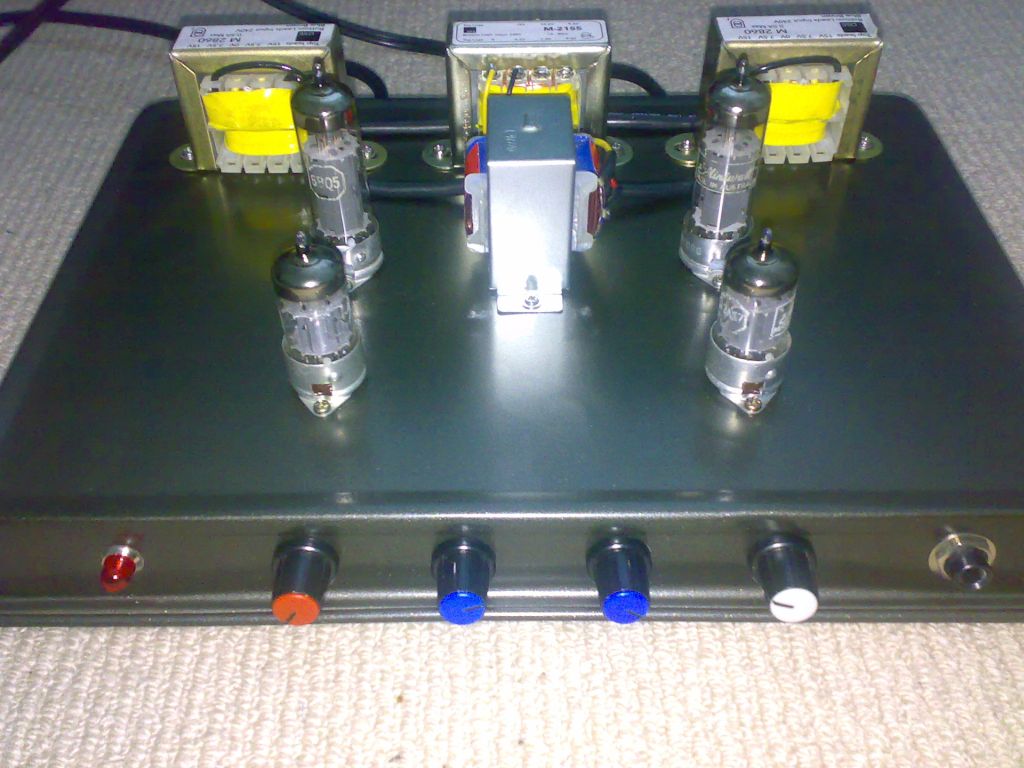 The Lamington: an 18W valve guitar amplifier designed by Valve Heaven, with big warm cleans and a huge overdrive tone.
The Lamington  valve amp design was uploaded as a free resource in 2008 and has proved to be very successful with hundreds built here in Australia and overseas. Builders regularly comment about how great this amp sounds, with chimey cleans and strong overdrive tone. This design will continue to be freely available here for more experienced constructors. It is ideal for the builder who has some experience building electronic projects, has the capacity to confidently layout and fault find the amp and has the time to gather and source the parts.
This valve guitar amplifier is designed for the person who has experience with electronic construction and a healthy respect for high voltages who wants to build a 18W valve amp head for minimal cost and with a minimum of metalworking. It was designed and constructed to prove that you can build your own 18W amp using readily available "off the shelf" components here in Australia. It was designed to be built without access to a workshop or specialised tools.
Construction Manual
To assist you in your build, Valve Heaven has made available a comprehensive Construction Manual. This  manual assists an amp builder with layout diagrams, parts sourcing information and step by step guidance to assist you as you construct your amp.
Amp kits
In addition, for those who don't have the time to chase around for the parts for this amp, Valve Heaven provides a comprehensive Amp Kit containing all parts required for building the amp.  This is often a cheaper option than purchasing all of the parts from retail suppliers. The kit also saves you the effort of punching and drilling a chassis! This kit also includes the Lamington Construction Manual with step by step build instructions.
And last, but not least Valve Heaven holds Amp Schools throughout Australia for newcomers to valve amp construction. Over a weekend,  each student learns valve amp theory and is personally guided to build their own Lamington Lite 10W valve guitar amplifier.